Coaches
Method Coaches
Anna Tarpley

Head Sport Performance Coach

Coming all the way from the sunny state of Florida.. Anna moved up to Ohio to continue her softball and academic career at The University of Akron. While playing second base for the Zips, she earned her Bachelor's Degree in Exercise Science with a focus in Strength and Conditioning. While at Akron, Anna interned with the Strength and Conditioning Program and worked with the Men's/Women's Soccer and Basketball Teams, the Women's Swimming and Diving Team, and also the Women's Volleyball Team. Prior to her career at Akron, she attended Daytona State College and played two years of college softball as a Falcon while earning her Associates Degree. Back home in Jacksonville, Florida.. Attending Sandalwood High School, Anna played many sports including: softball, volleyball, basketball, lacrosse, and flag football. A two time All-State winner in both softball and volleyball. And also a First team all conference winner in softball and volleyball all four years of her high school career.

atarpley@methodsportsandfitness.com

Kyle Orgovan

Head Sport Performance Coach

Born and raised in the small town of Hartsgrove, Ohio. Kyle attended Grand Valley High School where he played Baseball, Basketball and Football. After high school, Kyle attended The University of Akron to further his education while playing summer baseball in the Mahoning Valley AA Baseball League. During his time at Akron he interned for 4 semesters under The University of Akron Strength and Conditioning Staff where he worked with a variety of different sports. Kyle graduated from The University of Akron in 2018 with a Bachelor's degree in Exercise Science with a focus in Strength and Conditioning.

korgovan@methodsportsandfitness.com
John Banyasz

Sport Performance Coach

John is a local Columbia Station. He played football and basketball at Columbia High School where he earned 3rd Team All-Ohio and Conference Offensive Player of the Year twice as a Quarterback. John attended Division 2 Lake Erie College where he played football, starting his final 2 seasons. He coached football for 1 year at Strongsville High School and has helped out with the Columbia High School Football Team as well. John currently attends Walsh University and is enrolled within the Doctorate of Physical Therapy Program.

Jon Seibert

Sport Performance Coach

Born and raised in Buffalo, NY Jon attended Iroquois High School. Played lacrosse, soccer, and track and field. Earning a 1st team all WNY in lacrosse and soccer. Jon then ventured down to Ohio to further his education while playing rugby for the Baldwin Wallace Yellow Jackets. Currently a senior studying Exercise Science with a minor in Orthopedic Assessment and Treatment. Jon is a part of our internship program with Baldwin Wallace University.
Method Leadership
RHONDA BEGLIN
Director of Client Relations
Rhonda Beglin brings 15+ year sales and customer service experience to Method. She is also the mother of twin boys who are Method Trained Cross Country and Track athletes. She is your go-to, point person at Method for answers to any questions you may have or for any additional programming you may be interested in for your team or organization.
Rbeglin@methodsportsandfitness.com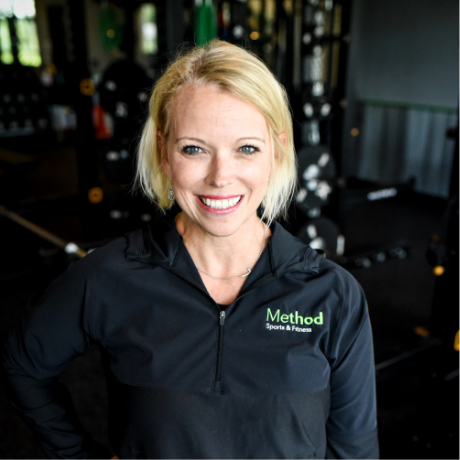 Method Founders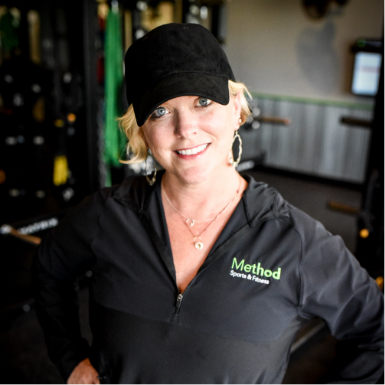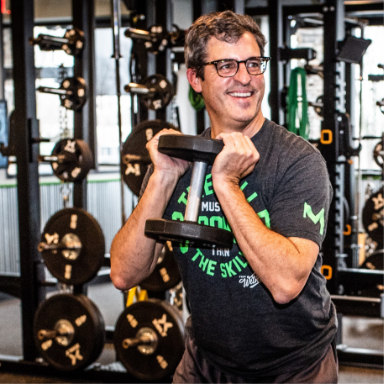 TOM AND AMIE OBRIEN
Founders of Method
Tom and Amie share many things; one is a passion for helping people succeed. Amie's idea for Method was founded in years of experience working with kids and their parents and having a deep appreciation of the need for individualized training and convenient scheduling. Tom's ideas for building Method's business was founded in years of experience as a CEO of a Fortune 500 Company. Together they wanted to create a product that stood out in a crowd of fads in the industry as one that brings real results for specific goals.