Your Individualized Program
At Method we recognize that no two athletes/clients are the same, so you will find that no two people will be doing the same workout. Method UNLIMITED is NOT a series of generic, once-size-fits -all classes. You move at your own pace, with extra motivation provided by our Coaches, progressively through exercises specific to YOUR goals, your sport, and your most recent progress. Workouts include a combination of weights, plyometrics and exercises for flexibility and mobility, and are designed to take about an hour.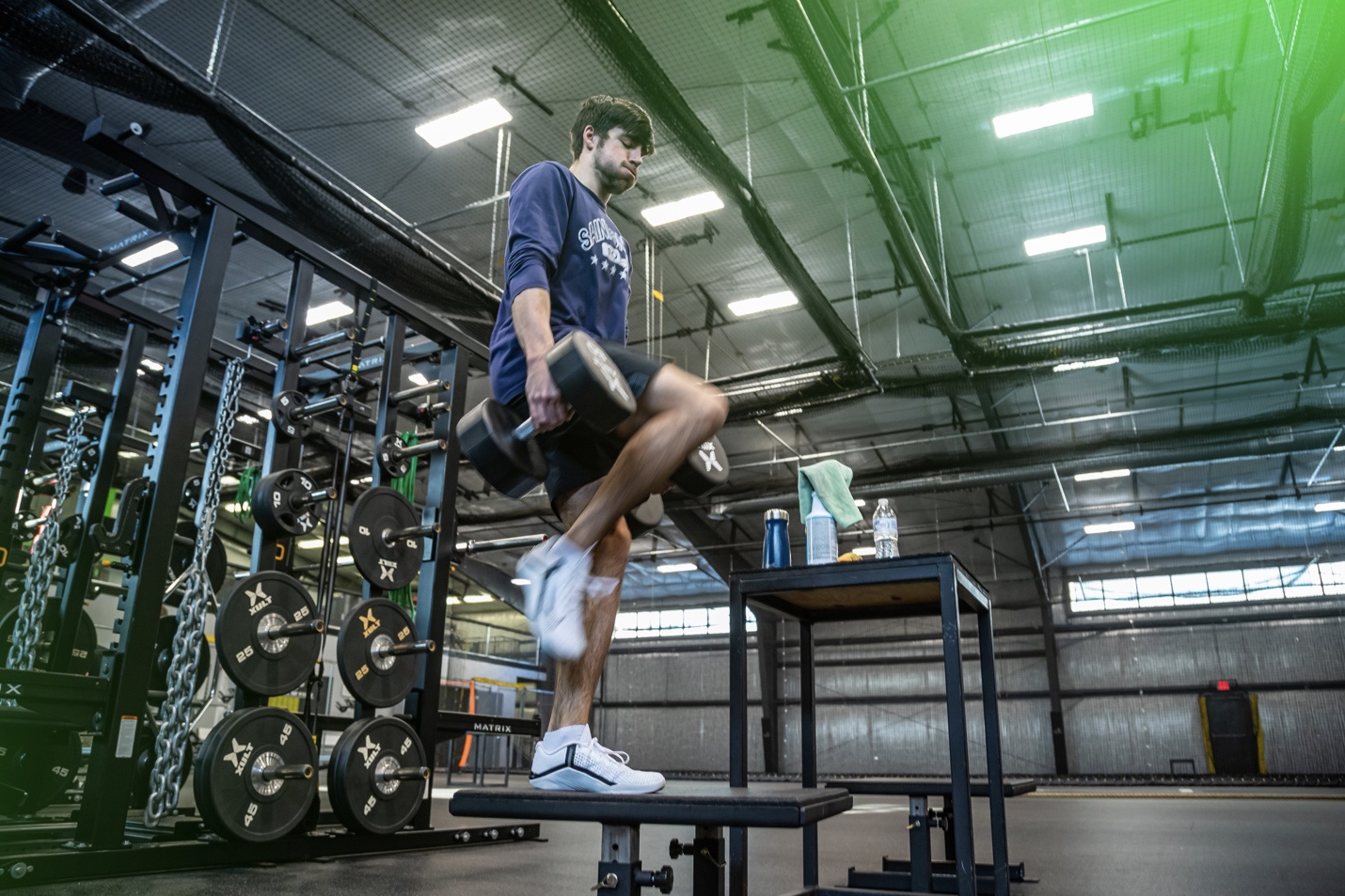 EVALUATION
Every Method UNLIMITED member's first step is the Evaluation. During the Evaluation, not only do we help you assess your fitness goals, but also your current abilities, and, if applicable, sports in which you participate. Your evaluation will include a Myzone fit test, measurements taken by our InBody unit and an introduction to tracking tools, including MyZone and TeamBluidr we will deploy during every future workout.
After your evaluation, our Head Coaches review the report/results of your evaluation. Keeping in mind your goals or the specific competitive athletics you participate in, our Head Coaches develop an individualized fitness plan to help you achieve your goals.
YOUR WORKOUT
When you come for the first workout after your evaluation, a Method coach will greet you by name and your individualized workout will be loaded and ready for you into TeamBuildr, a program which you access during your workout on one of many of the touch-screen monitors located throughout the gym. That monitor will lead you through every exercise, and you will record simple information about each exercise you do using the same TeamBuildr program on the touch-screen monitor. From that monitor, you can also access your history with each exercise. Don't worry, there will be a Coach right there to walk you through the process and to answer questions you may have. Of course, our Coaches will be there throughout your workout to explain each exercise you may be unfamiliar with, to help ensure you are completing all of your exercises properly and safely, and that you stay motivated!
After every workout, our Head Coaches review your workouts and progress. Your next workout will be adjusted from the results of your previous workouts and any new information. This happens in between each workout, truly making the experience individualized to your goals, your sport and all your previous results.
We believe that this method truly accelerates progress toward your goals.
Once a month, you will do a mini-reevaluation, including another measurement on the InBody. For competitive athletes, this will include several measurements taken with various technologies we deploy to help you see your own progress.
What to Expect During an Hour at Method
Show up! You're already ahead of everyone who didn't.
Put on your MyZone heart-rate monitor. After a minute or two, you will show up on the screens in the gym.
Warm up: Five minutes on one of our cardio options: bike, treadmill or rower, followed by 5 minutes of dynamic warm up routines.
Access your workout for the day on TeamBuildr on one of the touch-screen monitors. This lists each exercise for your workout, and lets you input your results and see your history of improvement.
Crush your workout! Get excited about getting better. Fitter, faster and stronger!