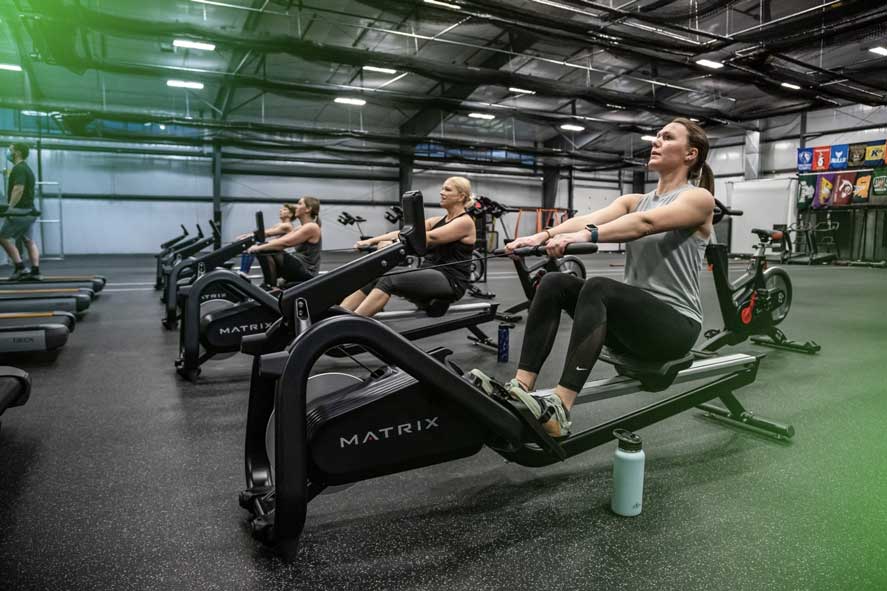 Speed training has been used to great success with sprinters and other runners, but it can also provide benefits for other athletes. Speed training involves the increase in muscle power through both starting and stopping functions. Much of the focus in speed training is on the explosive force the athlete generates in each repetition, and improvement of generated explosive force can have a significant positive impact on performance in sports: powerlifting, volleyball, basketball, football, baseball, hockey, and lacrosse. Most athletics include explosive movements (exception: for curling, except the part where they brush the ice all crazy), and athletes competing in those sports can benefit significantly from speed training exercises.
When we incorporate speed training into our athlete programs, we seek and have found benefits for our athletes, including:
Increasing endurance
Improving flexibility
Increasing range of motion
Strengthening injury-prone muscles
Increasing bone strength and density
Improving balance and coordination
Increasing oxygen in the body
Providing more energy to working muscles
Protecting the body from permanent damage
Speed drills don't have to be complex. Uphill sprints on a treadmill build strength and endurance. Even if you're running 20 seconds at a time at first, you'll be able to see the results. You'll also find that within a short amount of time, you'll be able to increase your sprint time and the number of reps you're able to complete. Glute bridges, single-leg squats, banded clam shells, deadlifts and lunges can all aid in your speed training while also providing the added bonus of strengthening muscles you use in nearly every sport. We will often add sprinting drills in your workouts. The high level of impact involved in sprinting increases bone strength and density.
We also encourage our athletes to take part in Interval Training. Start small: run hard for a short period, then walk or jog for the same distance. Repeat this exercise for a period of time or a number of reps. You'll soon find that you can increase your running distance and shorten your walking distance. Adding a little bit of running to your speed/strength training is a further help to building speed and strength.
Our technology can help you understand your explosiveness and assist in visualizing your increased agility and speed over time. Want to learn more about using technology in your workout? Stop in and learn more.
https://www.verywellhealth.com/high-impact-exercise-5215342